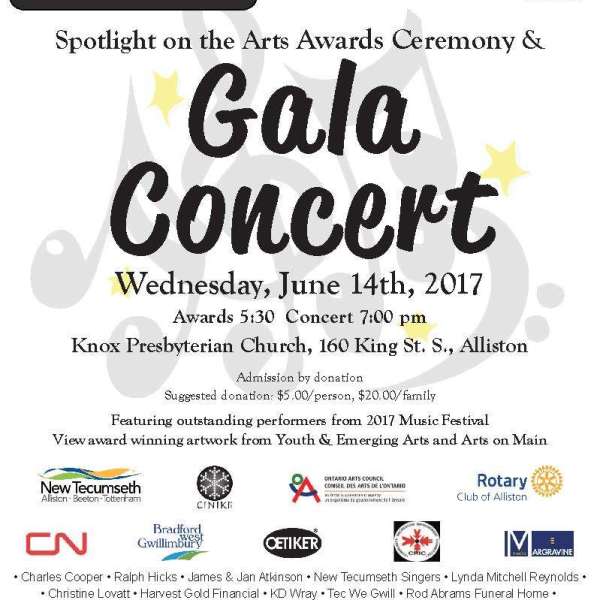 Tomorrow night is Spotlight on the Arts ~ Awards & Gala Concert!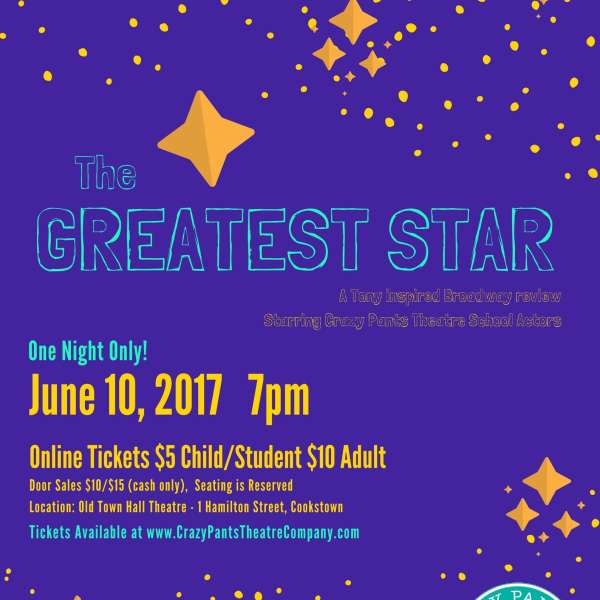 In town for ONE NIGHT ONLY!
The Greatest Star brings together talented teens, Tony-nominated songs from throughout the years, and a comedic script to bring it all together. This all ages production is sure to be a fun night out and will have you tapping your feet and singing out the door.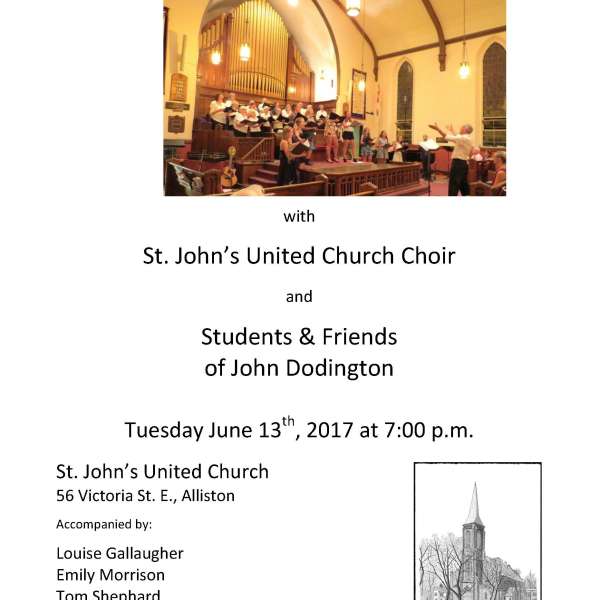 John Dodington's student recital will put a lasting smile on your face...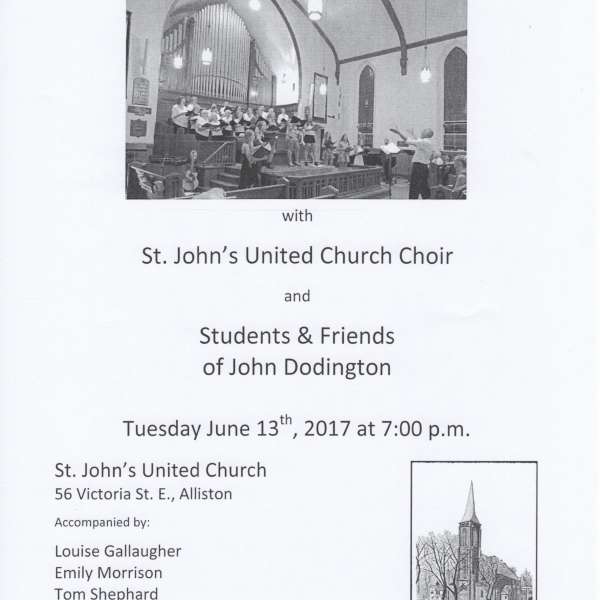 St. John's United Church Choir and Students & Friends of John Dodington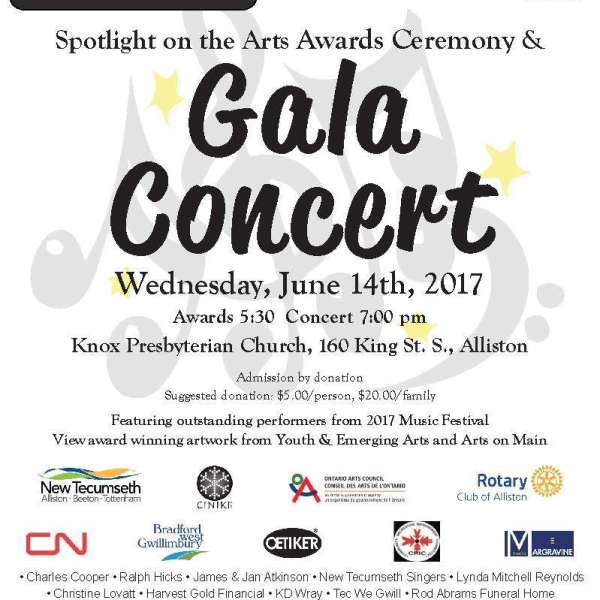 SPOTLIGHT ON THE ARTS AWARDS CEREMONY & GALA CONCERT
Wednesday, June 14th, 2017
To be held at Knox Presbyterian Church, 160 King St. S. Alliston
Awards 5:30pm & Concert 7:00pm...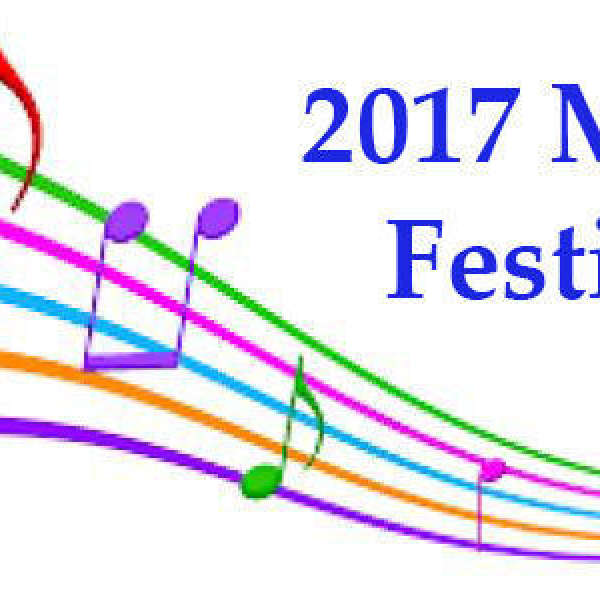 Every year, the South Simcoe Arts Council Music Festival is an incredible experience! You will be amazed at the talent of the South Simcoe area in all areas of musical disciplines.
Come by and listen at one of 4 locations: ....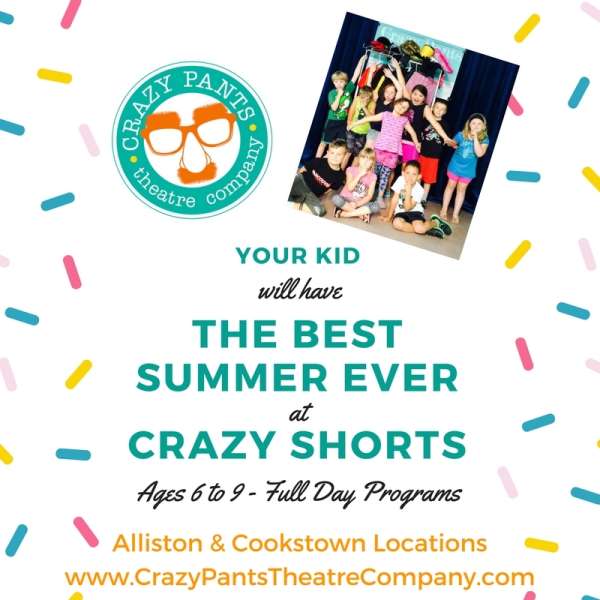 The 'best summer ever' is waiting for your child at Crazy Pants Theatre Company's Crazy Shorts program for ages 6 to 9.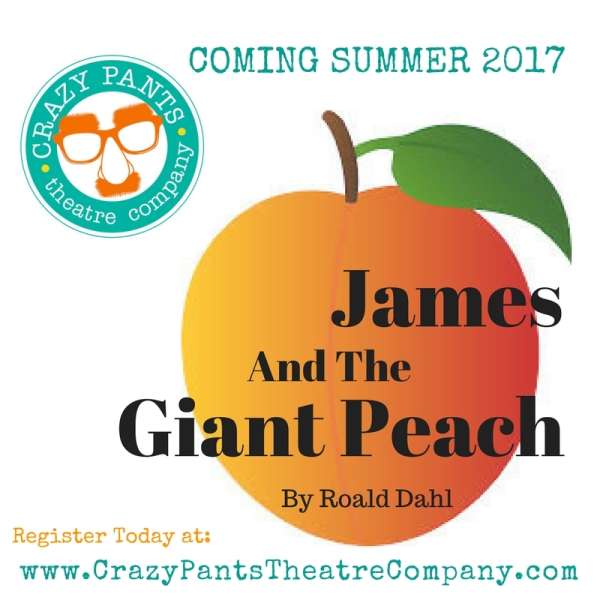 A Most Magical Summer Awaits Your Child. At Crazy Pants Theatre Company we know how give your child the 'Best Summer Ever!' at our Main Stage program for ages 10 to 18.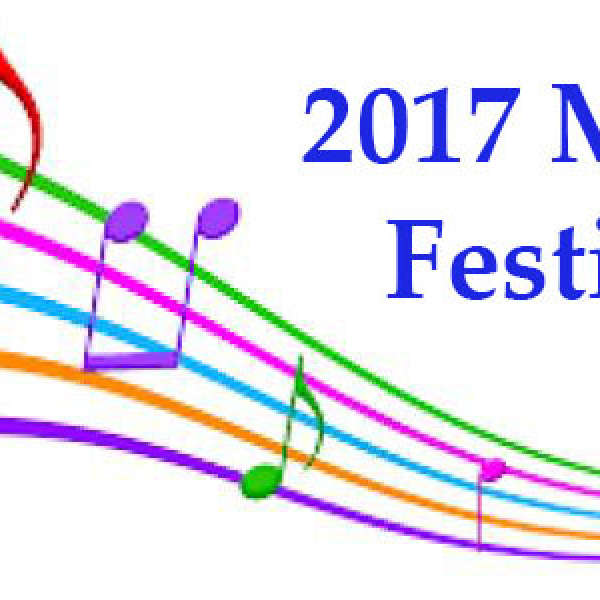 FESTIVAL SCHEDULES for all classes now online.
Please refer to our website southsimcoeartscouncil.com under Music Festival.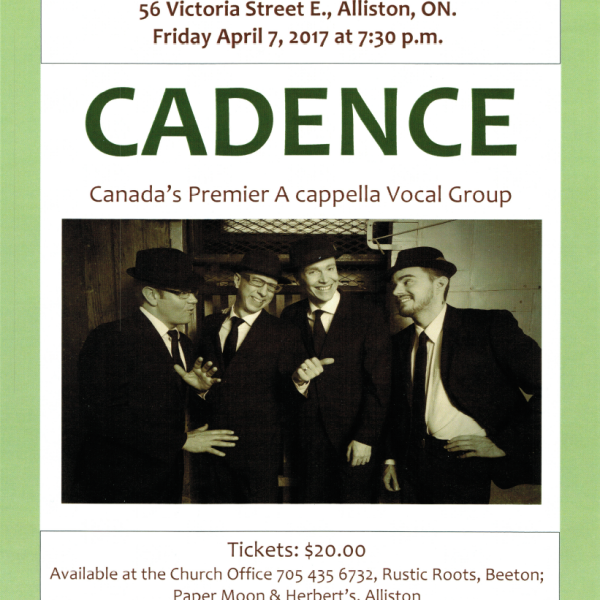 CADENCE - FOUR MEN, FOUR MICROPHONES, AND NO INSTRUMENTS
On April 7th at 7:30pm at St. John's United Church in Alliston, the lights will dim, the crowd will go quiet and four harmonious voices will rise up and fill the air. What comes next may be a classic song by Joni Mitchell, Bobby McFerrin, Gordon Lightfoot, Sarah McLachlan, or Louis Prima. It may be an old bebop standard or a cheeky arrangement of a 1980's hit, but these are arrangements like you have never heard before, containing all the richness of a full band, but performed using just four voices...