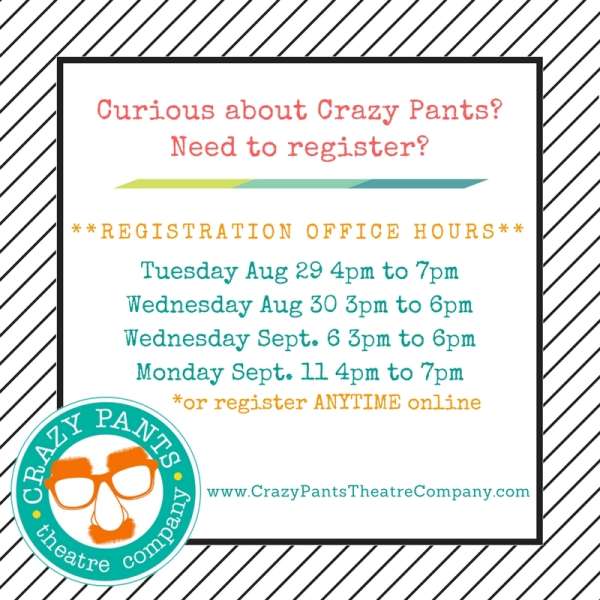 Families are busy and we understand!
That's why you can register for our 2017-2018 season online in your pajamas (it is not a requirement...but it sure is comfortable!) right from our website. You can also do things the old fashion way and drop by our studio during registration hours...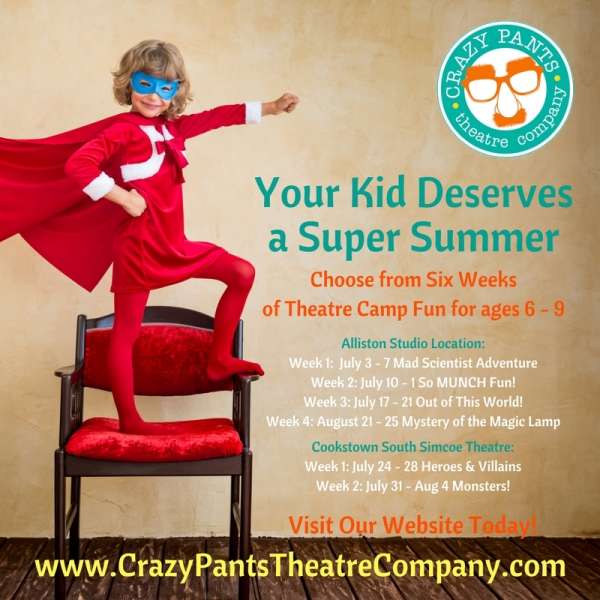 The time is NOW to sign your kid up for a SUPER SUMMER!
We are busy gathering supplies and setting up...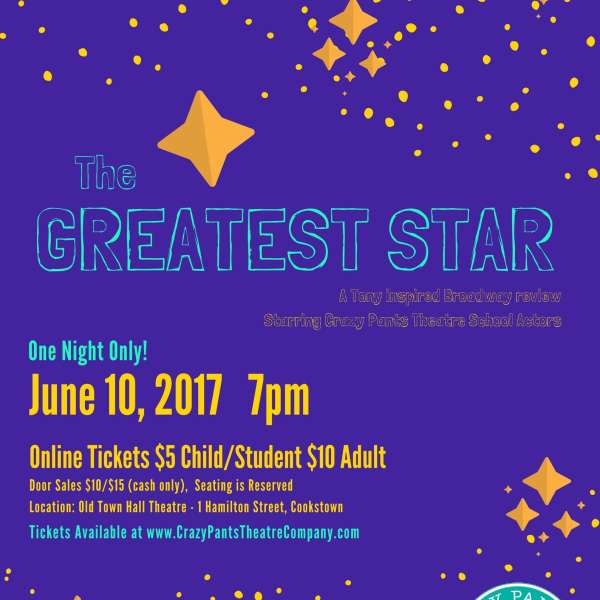 In town for ONE NIGHT ONLY!
The Greatest Star brings together talented teens, Tony-nominated songs from throughout the years, and a comedic script to bring it all together. This all ages production is sure to be a fun night out and will have you tapping your feet and singing out the door.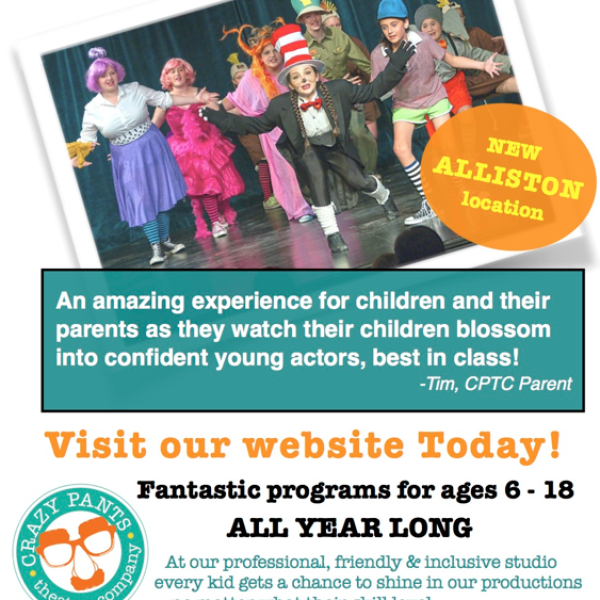 SUMMER REGISTRATION is filling up!
Make sure to sign up your child for a summer they will never forget! ...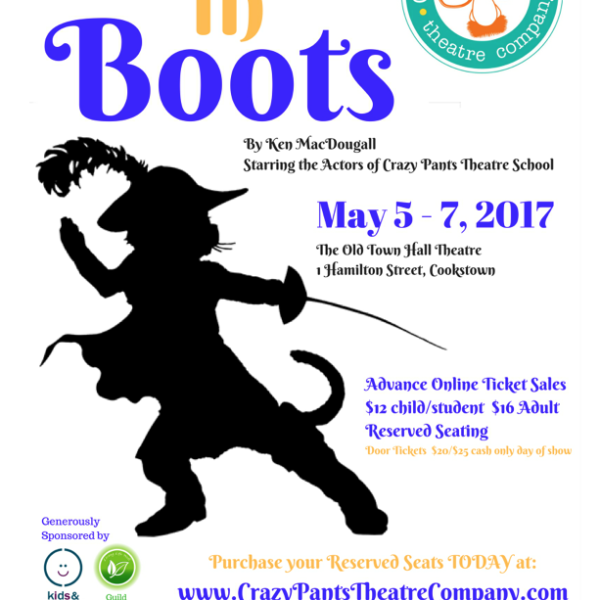 Puss in Boots - Get your tickets today!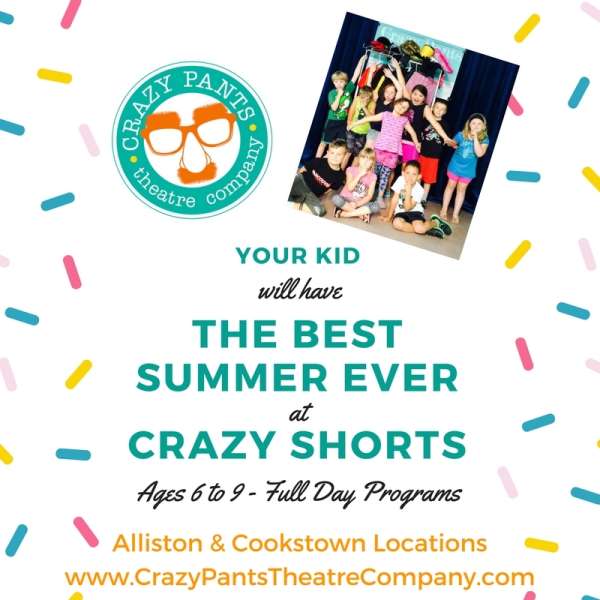 The 'best summer ever' is waiting for your child at Crazy Pants Theatre Company's Crazy Shorts program for ages 6 to 9.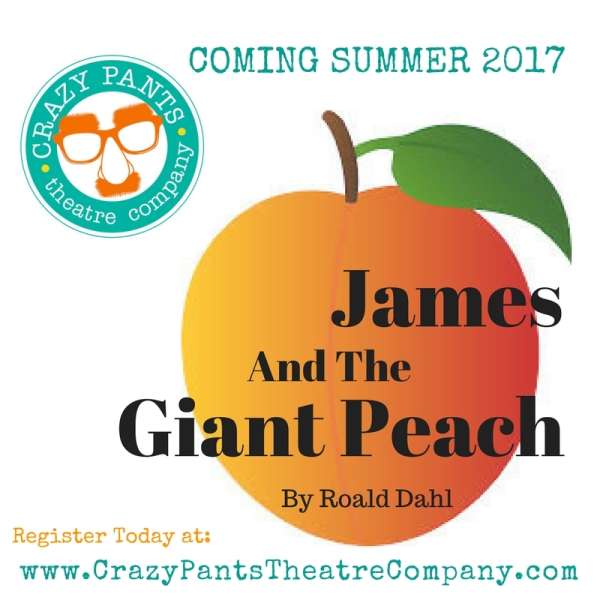 A Most Magical Summer Awaits Your Child. At Crazy Pants Theatre Company we know how give your child the 'Best Summer Ever!' at our Main Stage program for ages 10 to 18.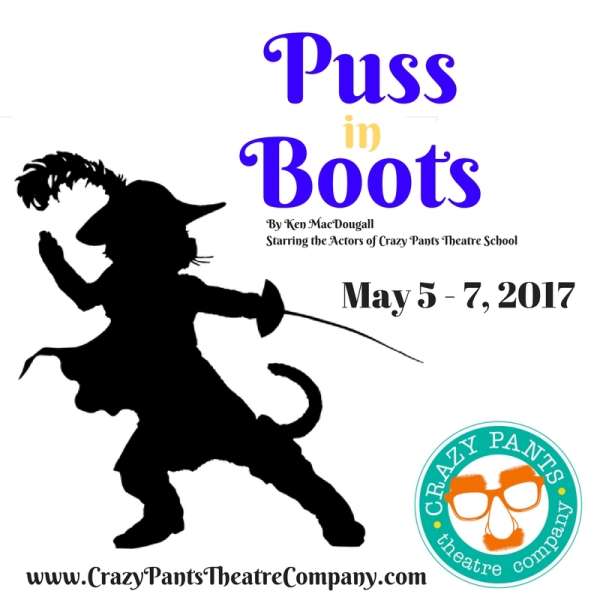 May 5 & 6 at 7pm
May 7 at 2pm
Get ready to sit back and enjoy Crazy Pants Theatre Company's first ever British Panto style production. This hilarious all ages comedy will bring together a crazy cast of characters that will break the fourth wall and delight young and old.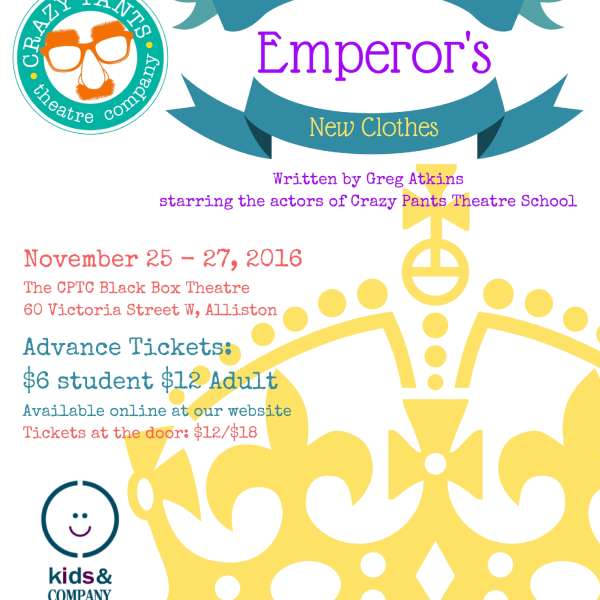 Don't miss out on this very fashionable and exciting theatre in the round comedy performance November 25 - 27.
The emperor has the whole town working their fingers to the bone coming up with new clothes for him every day and they have just about had it. What is a poor weaver to do? In walks two newcomers with a plan to pull the wool over the emperor's eyes. Will the emperor find out he is being duped? You will just have to come and find out.