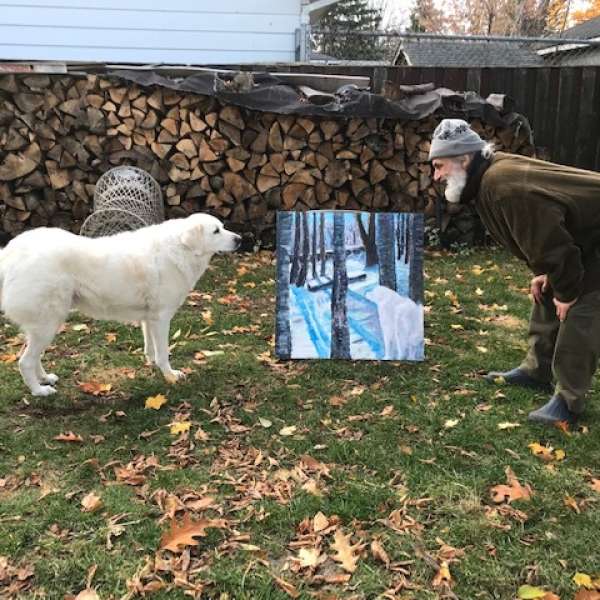 We are excited to feature SSAC member & artist Antonio Lampreia of Alliston.
Q. As an artist Antonio what is the medium you use? Do you ever combine mediums? Describe how or why you might do so.
I paint in acrylics mainly, plus watercolour and I have some experience with oils. I tend to use one medium on the painting I am working on. Writing is also an art so yes I might combine some prose or poetry of local writer Michelle Dinnick on some of my pieces.
Q. When did you become an artist? Have you found it easy to say,"I am an artist"?
Expressing myself through painting and other art forms is just me. Yes I am pleased to call myself an artist.
Q. Do you have a mentor or some special influence that has contributed to your growth in your artistic creativity? How has this or someone particular influenced you? If this is a person are they also an artist?