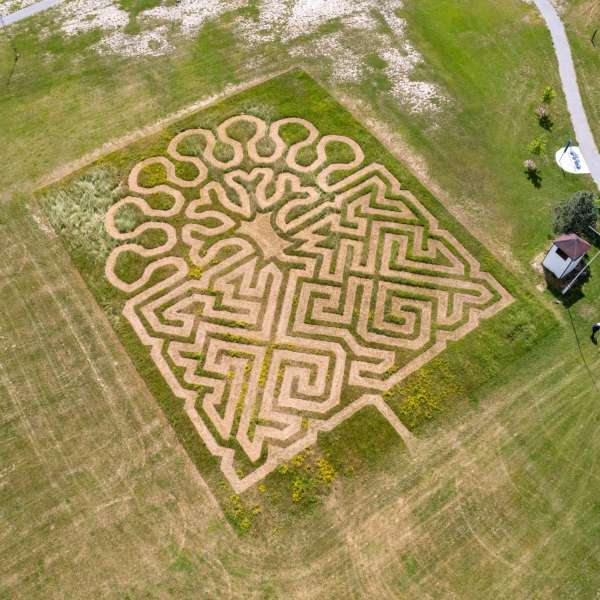 Back in June SSAC member, Denis Bolohan, was busy creating his art of outdoor labyrinths in celebration of the Bicentennial of the Town of Innisfil. We thought we'd share this great insight into why he is drawn to this artform and how he approached this exciting project
By Denis Bolohan
I have been creating sculptures, installations and site-specific land works for over 30 years. Much of my work has been ephemeral in nature—snow sculptures, fire sculptures, crop and grass labyrinths that are allowed to grow out and return to the landscape. I grew up and still live in a rural community: the land and our natural surroundings are never far from my thoughts and are major influences in both my daily life and my artwork.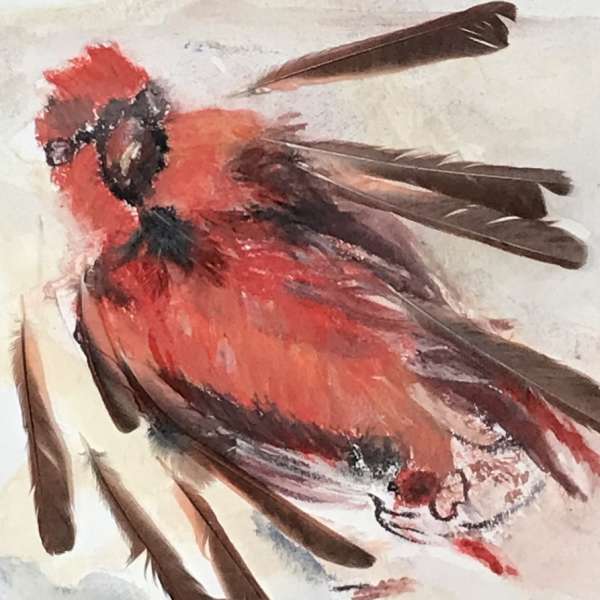 I walk on the North shore Trail going east from Johnson's Beach several times a week all year round.  Just before dawn(winter) or sunset (year round) I am absorbed by the mystery of light on water and clouds as the world emerges or disappears. The local birds, occasional rabbits, beaver or cranes move silent and alert in the their tasks. The few humans look at you fully, nod, smile and pass silently in this meditative space.  Till the snow and near-zero temperatures give way to budding branches, dandelions and hellebore, migrating ducks, returning seagulls and loons, it is peaceful and often solitary on my walk.
When Covid lockdown began in the last week of March, the path became even quieter: no chainsaws, lawnmowers, leaf blowers; no yacht club drilling, hammering, polishing; not even distant traffic noise.  Cormorants lined up in a row, 14 silhouettes long, on the abandoned boat slips, something I'd never seen here.